I have here an ultra cool recipe for turtles and snails made of Swiss Bread using yeast dough. My kids adore the animals and love to eat them! You can also make the characters together with your kids, there are no limits to your imagination. Children love to help and to create things themselves. The animals do not have to look perfect at the end. For the kids it is important to recognize the animals and to have some chocolate chips in it.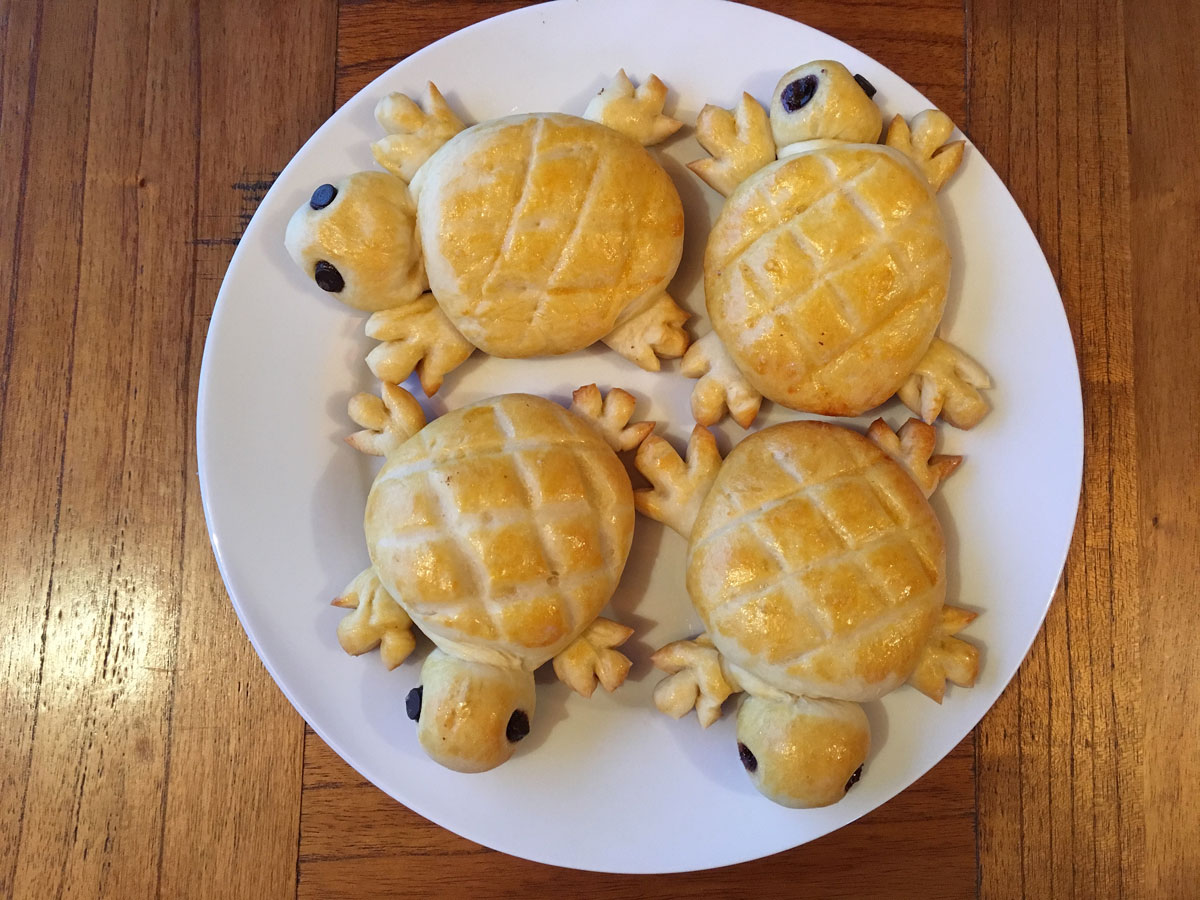 Ingredients for yummy Swiss yeast bread:
1 kg flour
6 dl milk
3 teaspoon sugar
150g butter
5 teaspoon yeast
3 teaspoons salt
1 egg yolk with 1 tablespoon of water/olive oil
Processing:
put the flour in a big bowl
form a hole in the middle
stir in lukewarm milk with the yeast and sugar
then stir in the softened butter
add salt
Mix well until a smooth dough is formed. Knead well by hand for at least 10 minutes. Then place dough in a bowl, cover with a clean kitchen towel. Leave it for about 1.5 hours at room temperature and allow the dough to ferment until the size has doubled.
When the yeast dough has doubled, knead well again. Cut small portions and shape the animals to your taste.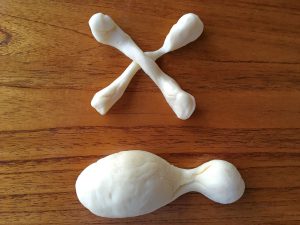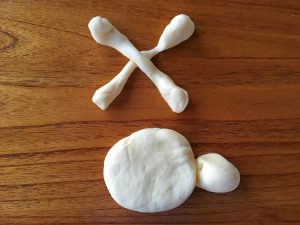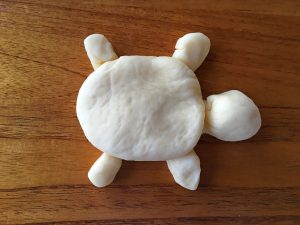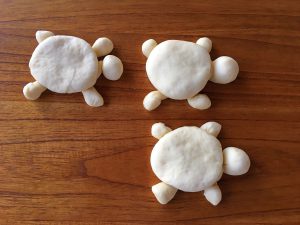 Place the animals on a greased baking tray. Brush lightly with the egg mixture. Leave them for 20 minutes. Then brush lightly again. Now you can cut with a scissors twice each leg. I use chocolate chips for the eyes, please press firmly into the head. For the turtle shell cut a nice pattern into the dough.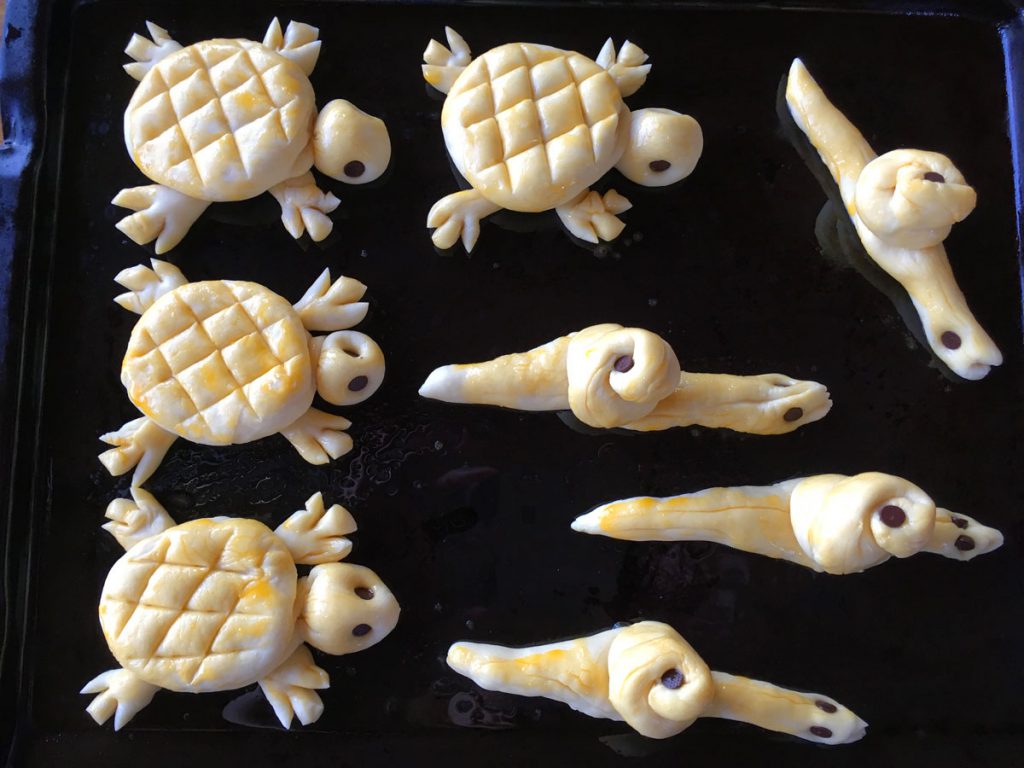 For the snails just make a long roll, turning in the middle around your own finger. So you can form the house, take a second small roll and form the tail. Just put some chocolate chips for the eyes and cut a nice mouth. That's it!
Baking
Put the tray into the cold oven and bake it at 180 degrees (fan bake) for about 20-30 minutes until golden brown. Test if ready: tap the bottom of the animal bread, if it sounds hollow then the bread is done. Let cool completely on a wire rack.
Enjoy with butter, honey or yummy jam!
See also my yummy chocolate chips cookies or the Swiss braided bread!
Rainy day? Indoor activity, see also: tinker with children!