Recipe for delicious Chocolate Chips Cookies
A simple recipe, delicious chocolate chips cookies: chocolate cookies with dark chocolate pieces you have to love! Certainly as a great gift from the kitchen. Or for your kids, they will love it!
    Ingredients
115g (1/2 cup) butter softened
175g (3/4 cup) sugar
1/2 tsp vanilla essence or 2 tsp vanilla sugar
1/4 tsp salt
1 egg
150g (1 cup) chocolate chips
160g (1 1/3 cup) flour
1/2 tsp baking soda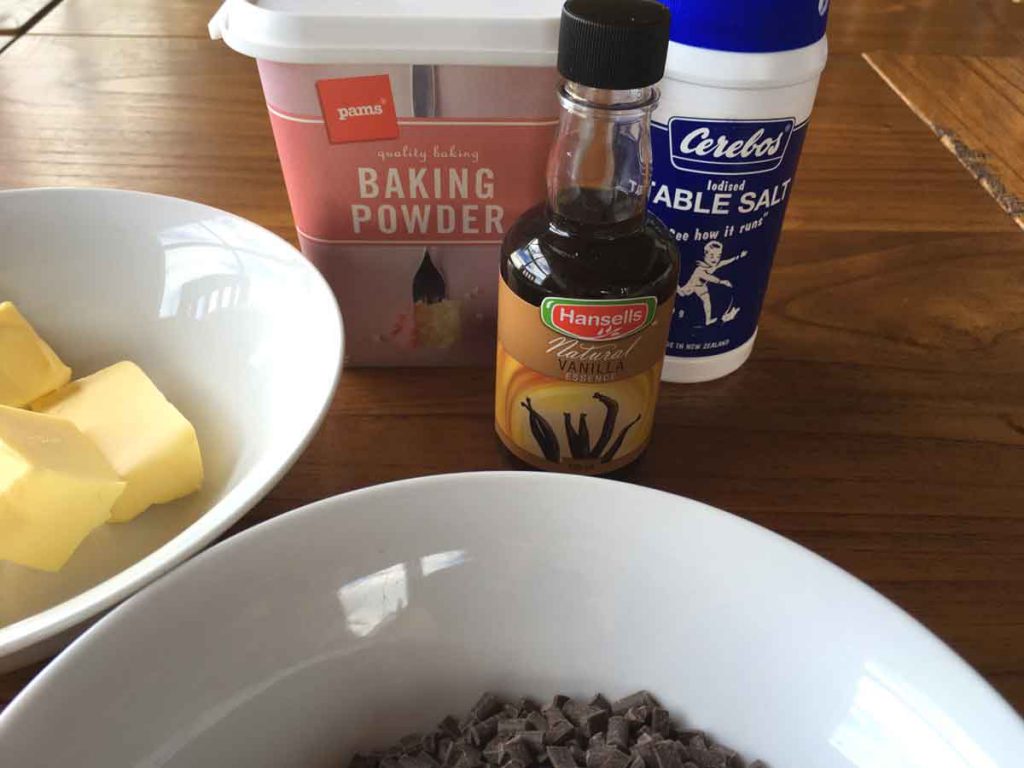 How to make the dough
First, prepare all ingredients, then take a large bowl, mix the softened butter with sugar and salt until the mixture is bright.
Beat egg, add vanilla essence, add to butter dough and mix all together until well blended. Mix the flour and baking powder together, add, stir to a smooth dough.
Meanwhile preheat the oven at 180°C.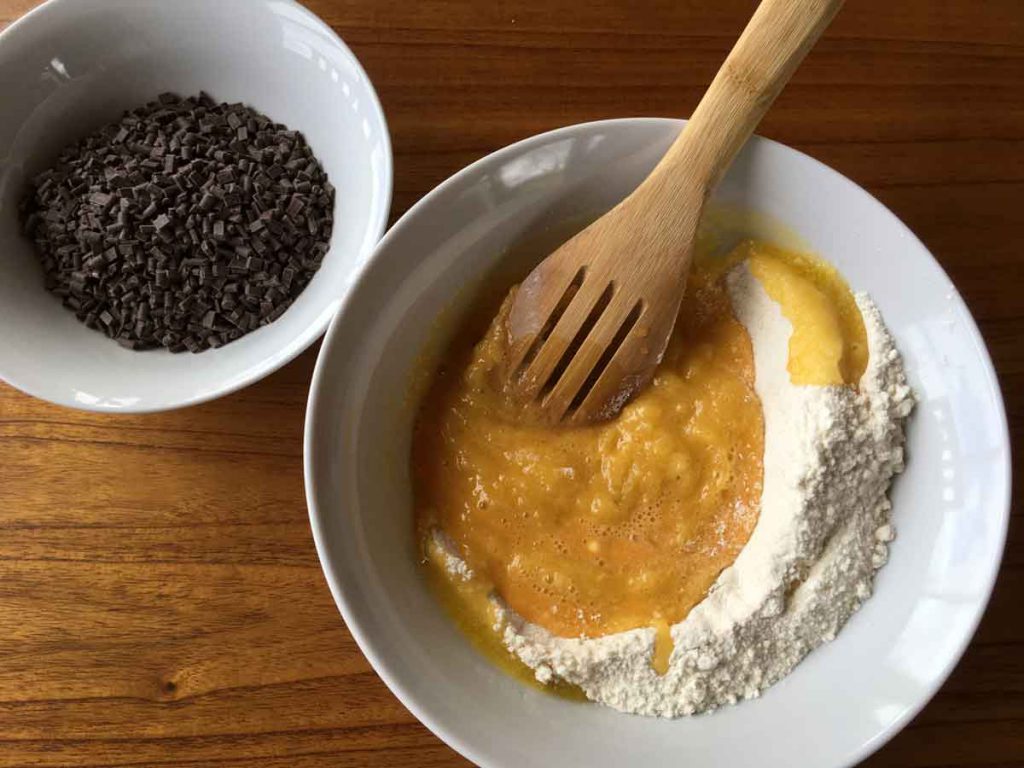 Then stir in the chocolate chips.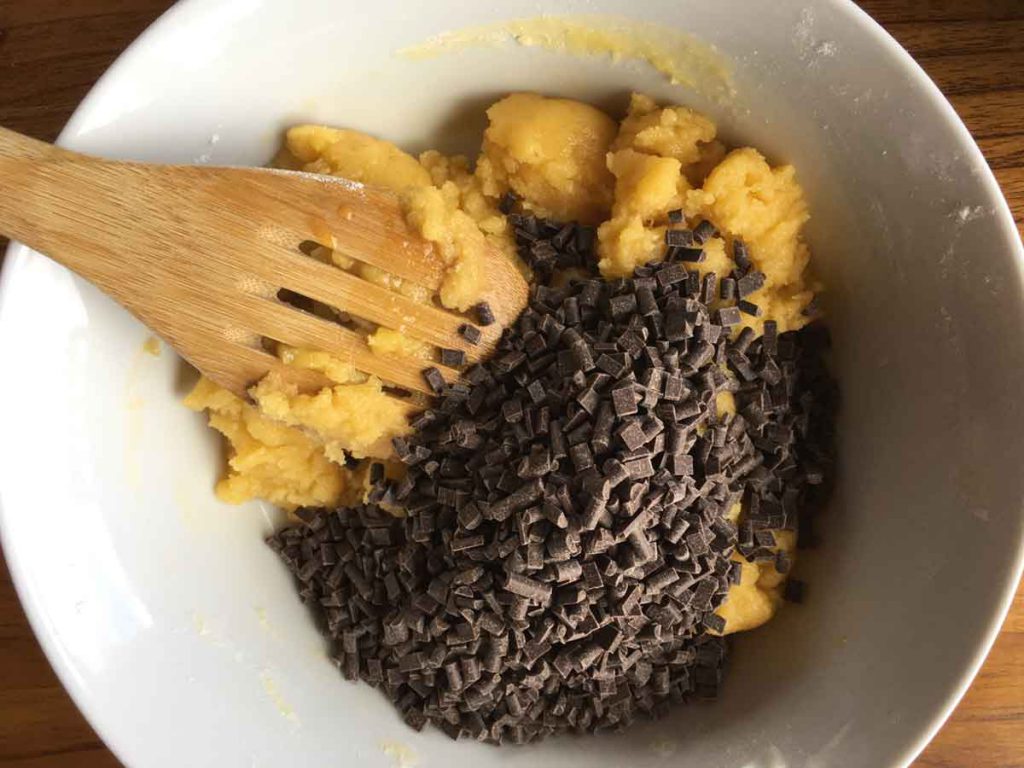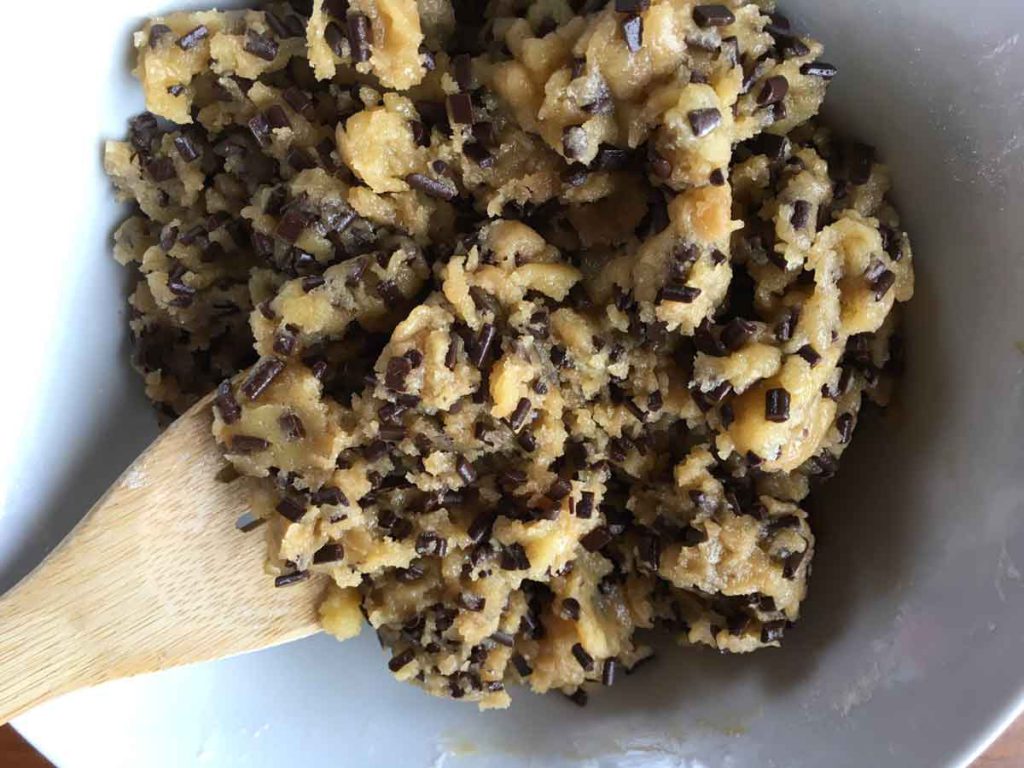 Drop the dough with 2 teaspoons just sized like a walnut put on baking paper or ungreased cookie sheet. Flatten gently with a scraper so that they are about 1 cm high. Because the cookies have much butter in it you have to cool it for 15 minutes in the fridge. Cooling is for the reason that the cookies are smoother in taste and they keep a nice form.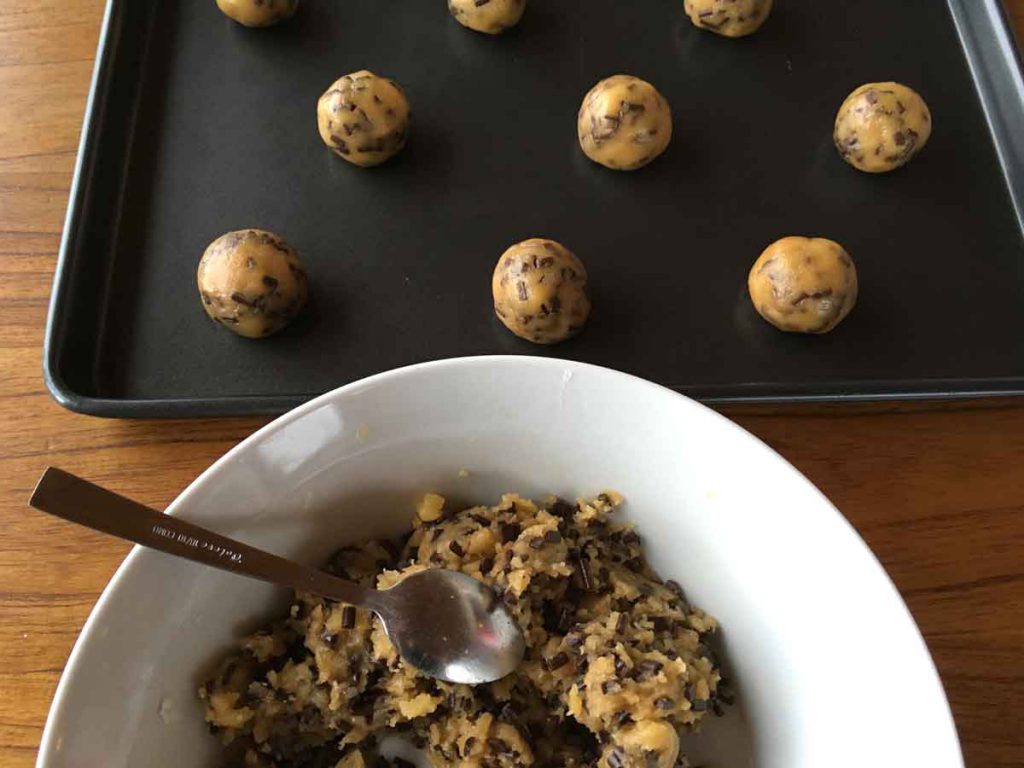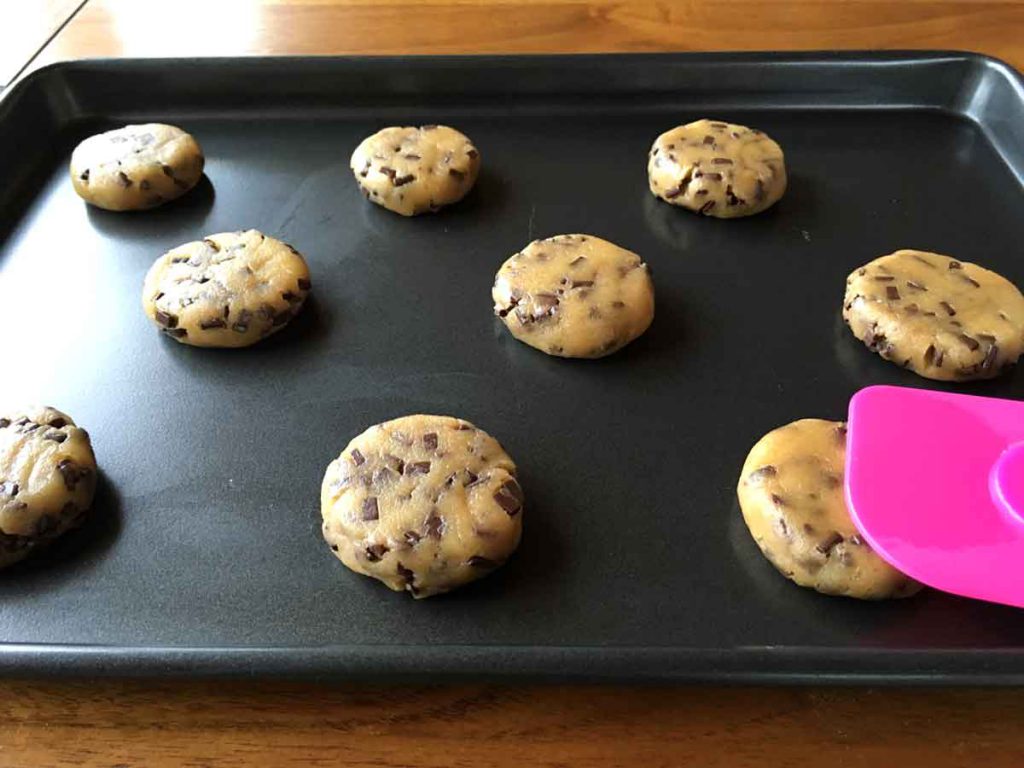 Bake in the middle of the preheated oven at 180°C for 10-13 minutes until light brown (center still soft). Cool for 1 to 2 minutes then remove from the sheet and cool on wire rack.
Try also my awesome cookie recipe: Cookies with desiccated coconut! Or my recipe: home made chocolate ice cream. Looking for a moist Cake Dream? Here: Chocolate Cake Dream. Yummy!