We are loving Toast Hawaii, it's a classic recipe and ideal for lunch because it tastes delicious and is prepared very quickly. Instead of regular toast I take ciabatta rolls, cut into halves, and toast them first. This will make the bread or toast crispy.
Ingredients for 4 persons
ciabatta bread (or toast): 8 slices
some butter or mild mustard
ham: 8 slices
pineapple: 8 slices from the can
cheese (Swiss, Emmentaler, Gruyère or Raclette cheese): 8 slices
cocktail cherries from the can or some red jam for decoration
You can spice it all up with black pepper or red paprika, but since our kids do not like to eat too spicy, I prefer not to season.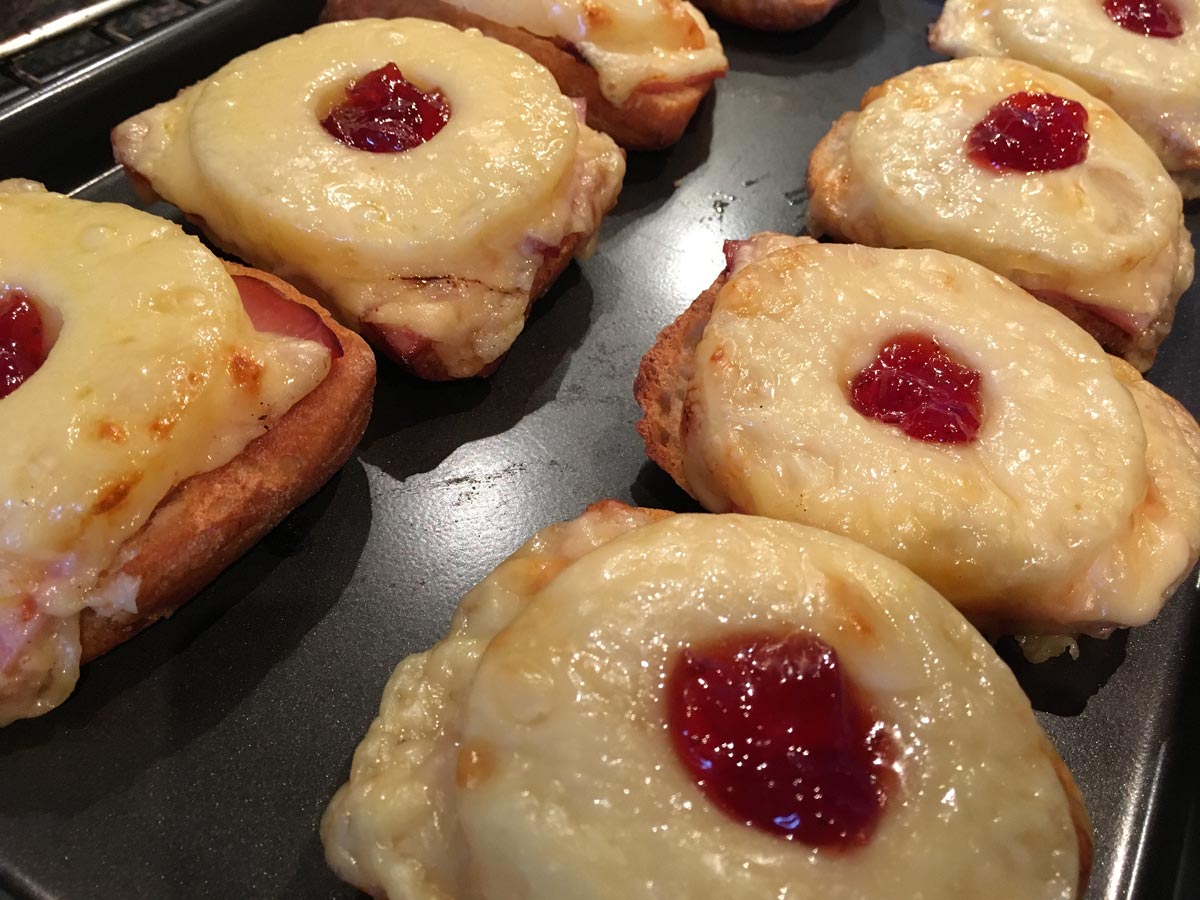 Preparation
Prepare time: 10 minutes
Baking time: 8-10 minutes
On the table in 18-20 minutes
Provide all ingredients. Preheat oven to 200 ° C (fan bake 180 ° C).
First toast the ciabatta or toast slices.
Spread the slices with butter or mild mustard.
Place on a baking paper or greased sheet.
Cover ciabatta or toast slices first with a slice of ham, then with a slice of pineapple.
Put a cheese slice on top, season as desired.
Bake in the middle of the preheated oven for 8-10 minutes, until the cheese has melted.
Garnish each toast with a cocktail cherry or some red jam.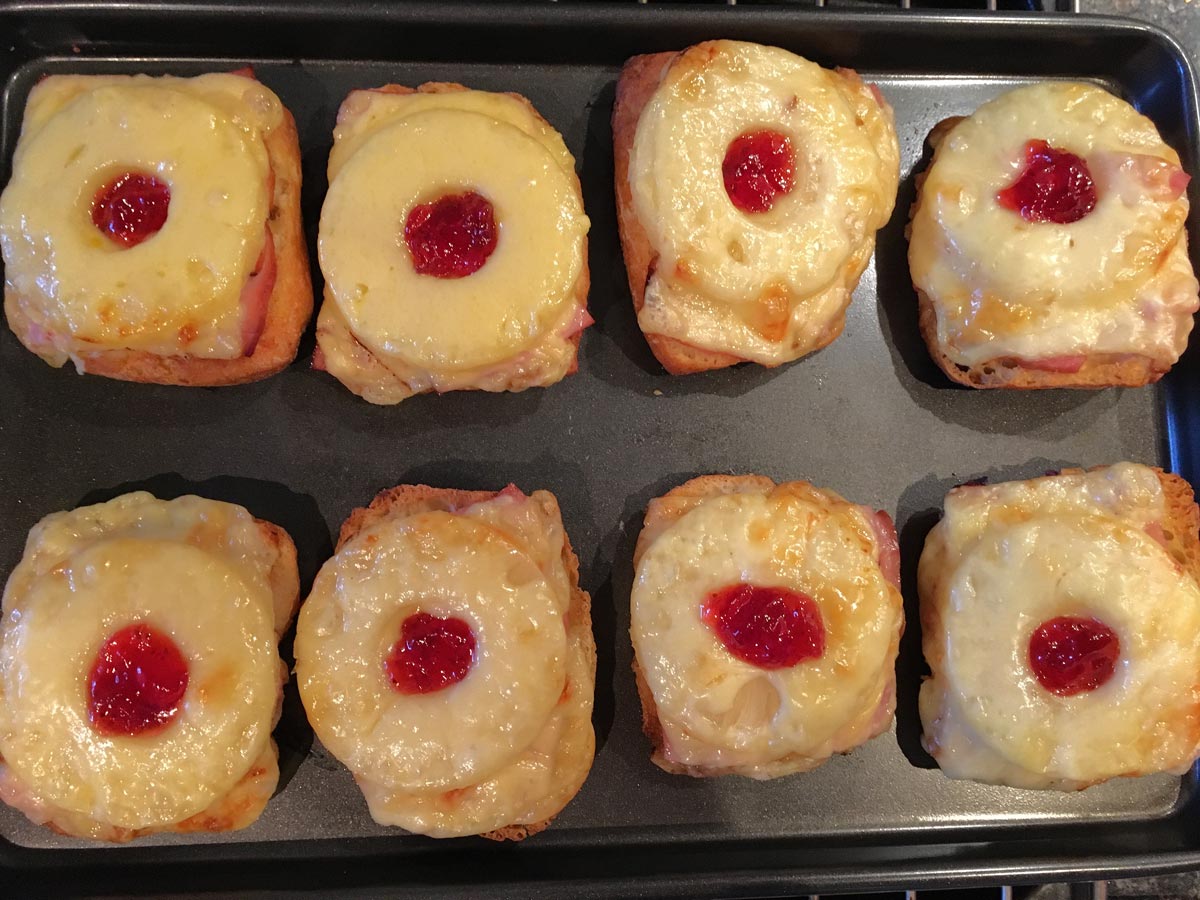 Kids love to help in the kitchen
This is one of the favorite recipes of our children. It's easy to make and your kids will love to help putting the slices onto the toasts or ciabattas. Children love to cook in a toy kitchen from an early age and imitate their parents. If they are allowed to help with a proper meal, they are very proud. They then see the result and can say that I did it myself!
Your kids will also love this cool recipe for Bread Animals or a yummy Chocolate Chips Cookies or the Cookies with mini Smarties for a special occasion. Or try a typical Swiss Meal: Vogelheu (bird hay).