Did you think about signing up your child for kindergarten? Is your child ready for kindergarten? How do you prepare your child for preschool? 3 helpful tips for a good start.
Will a new exciting time soon start for your child and us parents? It seems to me that my children have just come into the world and suddenly Kindergarten is calling.
Of course I made some thoughts about if my child is ready for Kindergarten. Should I train and prepare my Twins before going to Kindergarten? Would that be helpful to make it easier for them in Kindergarten?
On one hand, I would love it that my kids already know or can a lot before entering Kindergarten. But on the other hand, of course, I have to say that the Kindergarten is there to teach them new things. And it's also important that external people, not just their moms and dads, teach them new skills and knowledge.
But myself I can do a lot to support my child in everyday life so that it can become independent, can represent an opinion and gain social competence.
Here are three helpful tips for a good start!
1) Independence – help your child to become independent!
If you're honest, you have to admit that you're doing a lot for your child just to make it go faster. Quickly put your child their socks and shoes on, comb their hair, cover the table, tidy up, put some jam on the bread, put chocolate into the milk, the list can be extended indefinitely …
Include more time in the daily routine! Just let your child do it yourself. It is important that the environment is child-friendly in order to facilitate your child's independence. In the beginning it will take longer, but your child will be proud to do many things on his or her own. With time everything will go faster and your child will become independent.
2) Safety on the way to kindergarten – train your way there!
The way to the kindergarten must be practiced. Where is the best way to cross the road? Does my child know the rules for crossing the street? Where should I take particular care?
It is helpful to walk with your child the way to Preschool or Kindergarten. You then will realise immediately where dangerous places are, where you have to help your children or where it would be better to choose an alternative route. After a certain time and routine your child will be proud to be able to walk independently and alone.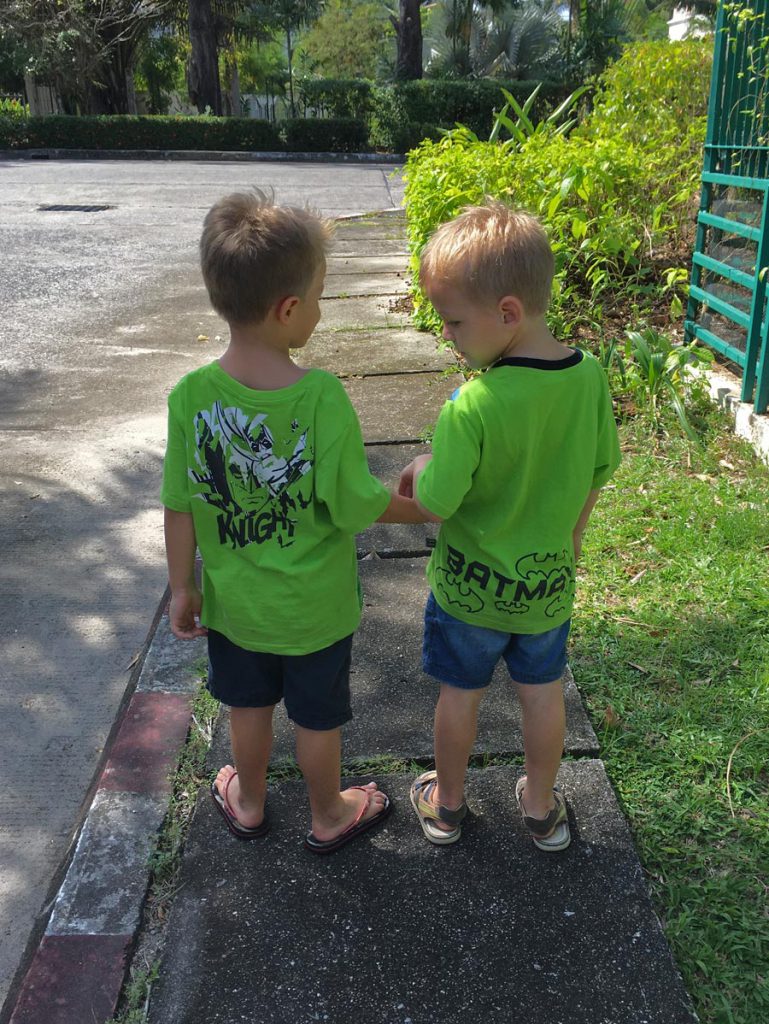 3) Social skills – what's that?
Social skills are any skills facilitating interactions and communication with others. Your child has social skills or social competence if it has the ability to act independently in its social environment. It also includes social rules and relations, empathy and knowledge of human nature.
– If your child has social skills, this is crucial to success in life.
– Your child's dealings with peers and guardians are easier the more pronounced his social skills are.
– The foundation of your child's social development is first and foremost a healthy self-confidence.
In short: Allow emotions, show feelings and help your child to deal with positive and negative feelings! Support your children in role-playing games, so your children learn to deal with the emotional world of the role. Followed by conversation and communication with other children – linguistic and social interaction are thus in the foreground.
Kindergarten or Preschool sooner or later?
My personal opinion is: let your children play as long as possible without compulsory schooling. Because of the life expectancy that keeps increasing, your child will be at school and at work long enough. The retirement age will rise steadily and we will work longer, voluntarily or not. So I think it would be better to wait a year longer with the nursery school than to start school too early.
See also tinker with children or how to make bread animals!
Keep traditions alive: epiphany cake or dreikoenigskuchen