We decided to explore Mangakino which is a tranquil town on the edge of Lake Maraetai, a relaxing place in beautiful New Zealand. Our kids love the nature, swimming, playing and biking, so this could be another perfect place! It seems that time is passing slower than on other places. On the way to Mangakino we have seen rural dairy and sheep farms, a beautiful scenery among rolling hills.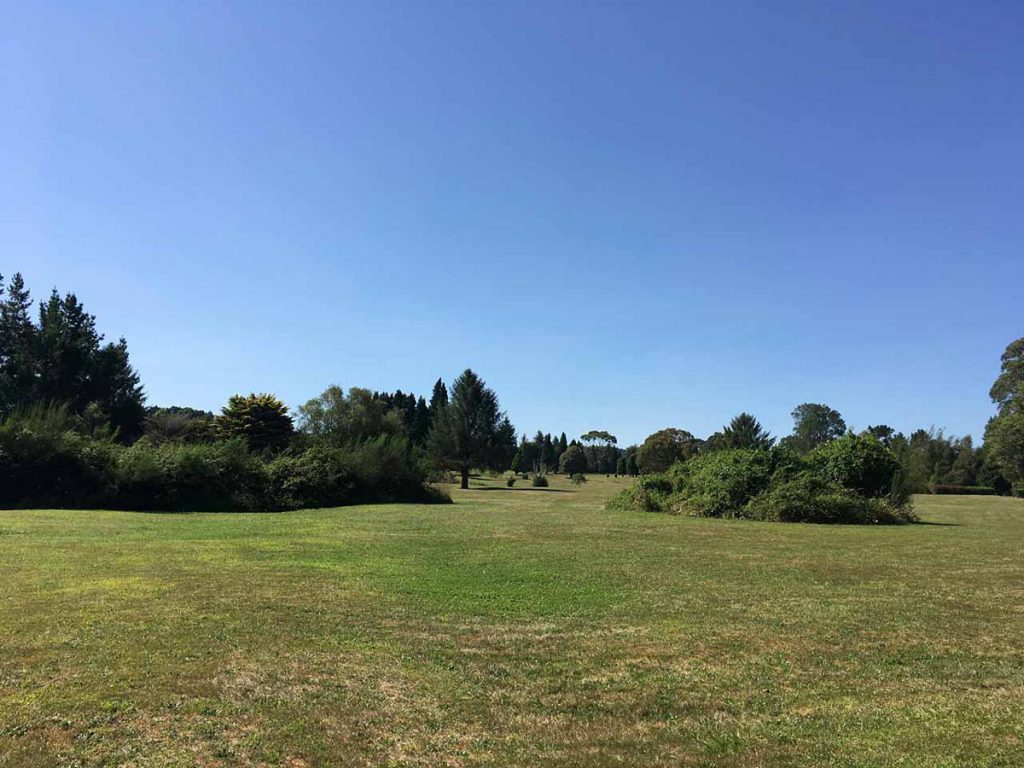 Visitor Centre
Between 10 and 11 am we arrived in Mangakino and we thought "let's go into the Visitor Centre to ask for some information". Unfortunately it was closed due to the Auckland Anniversary Day. It is a public holiday and not all businesses are open.
Fortunately for us, an elderly couple sat nearby on their patio and they said they could tell us everything we needed to know. After a nice conversation we knew the most important things about the small town and the lake. So let's go explore!
Playground and lake access
We found the playground located at the most central lake access next to the Bus Stop Café. The Café at the Maraetai Lakeside Reserve provides further information but also a very good coffee. Of course cold and hot beverages, snacks or desserts.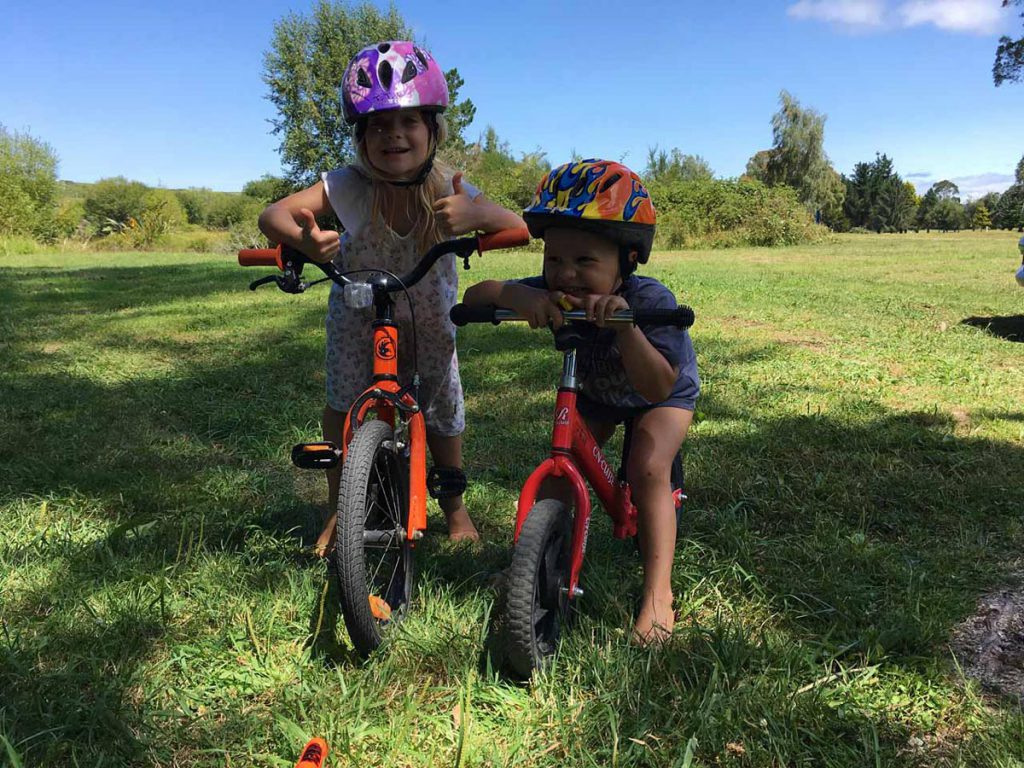 Lunch
Our kids went straightway to the playground and we parents made it comfortable in the grass under a big tree which gave us shade. It was warm but it blew a lovely breeze. We had some lunch with us, healthy apples and carrots, cut into pieces as well as bananas and crackers.
Boating in New Zealand
We watched the hustle and bustle, as drivers with trailers launched their boats into the water and then parked nearby. It seems that everyone had their own boat in the backyard. There were many lake accesses but actually rather few boat harbors.
After having lunch we thought there was time having a cool swim and explore the biking trail amongst the Lake Maraetai. Therefore we drove the small path along the lake, past the golf course and and found a small shady area next to the lake access.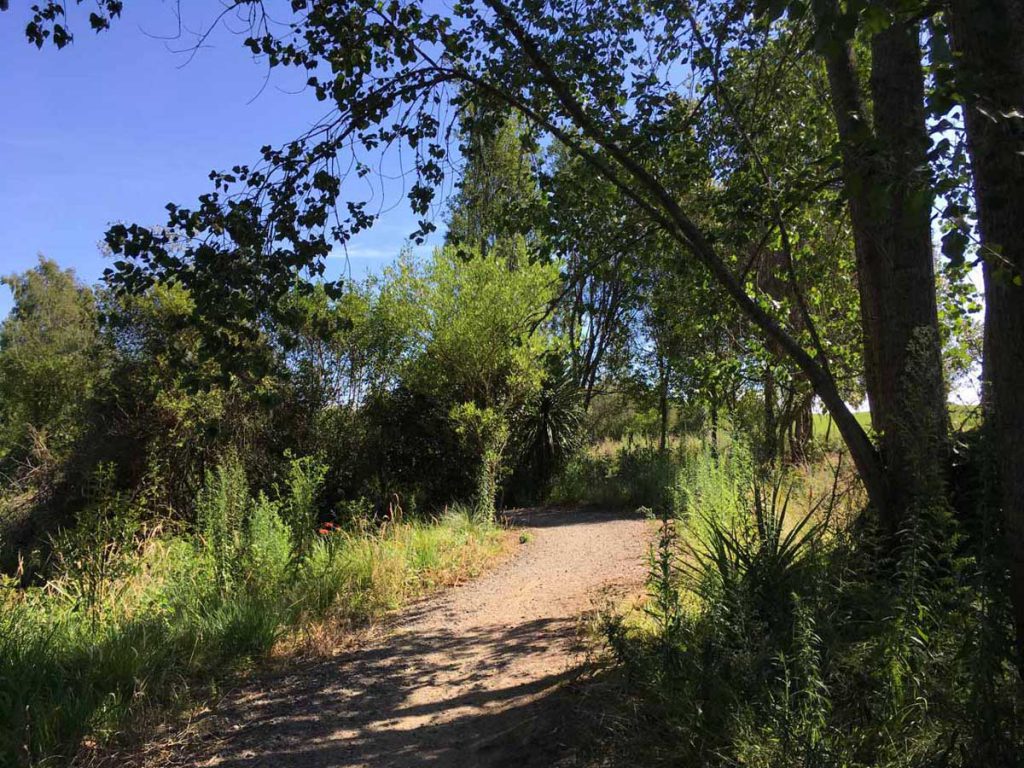 Swimming, biking and relaxing at Lake Maraetai Mangakino
Our kids enjoyed the cool swim in the lake and were then very busy with biking around our place. It was nice relaxing on the shady place, reading and enjoying the tranquility by the lake. Then we walked and biked the trail a few hundred meters along until our kids were tired.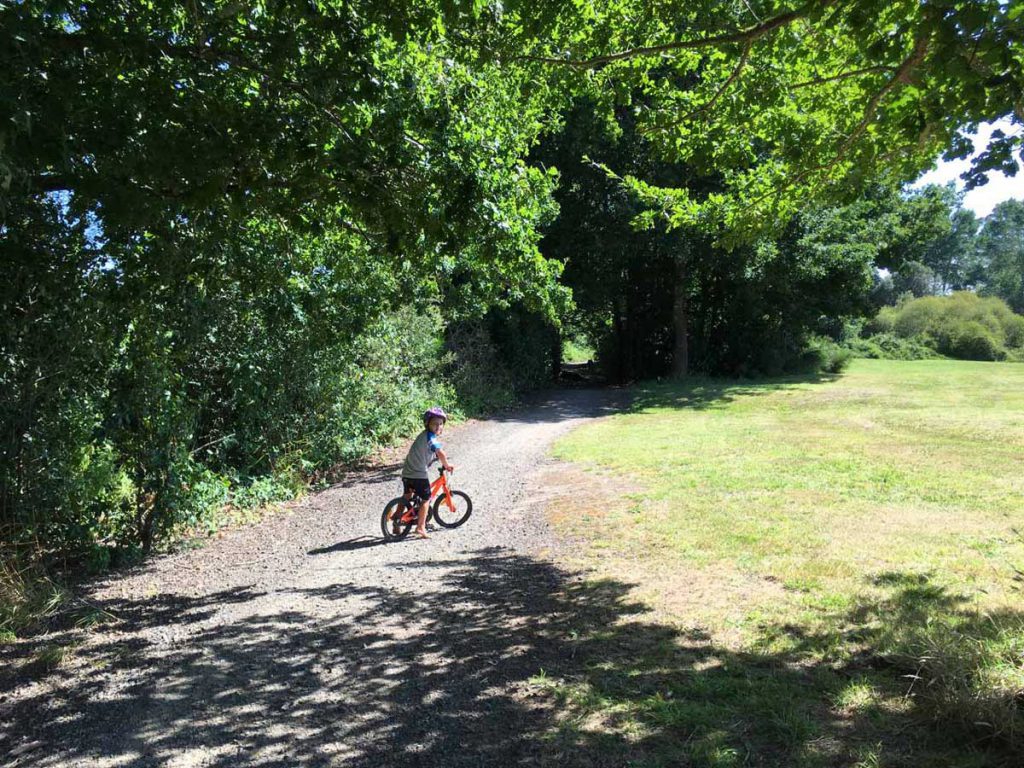 The shadows grew longer and it was time to leave. Our kids got hungry and therefore we had to think about dinner. We stopped at a fish and chips shop on the way home and ate the fine meal afterwards. We were happy about this great sunny day and our trip and decided to visit and explore Lake Maraetai in Mangakino again.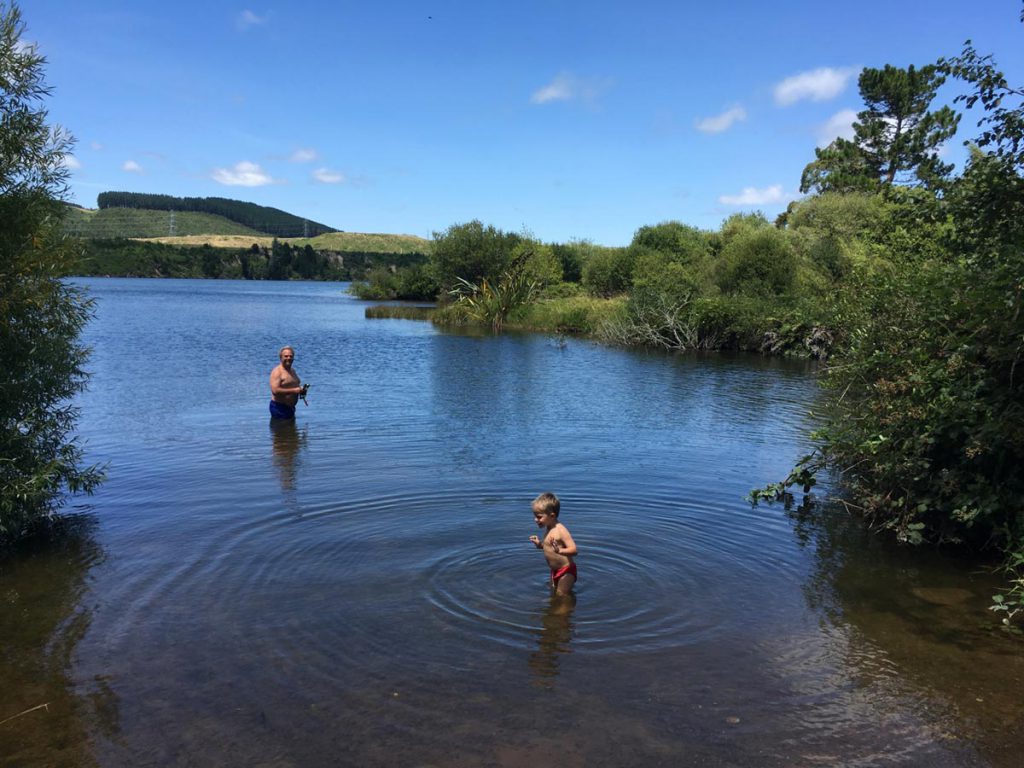 See also my post about exploring Great Lake Taupo by Jet Ski or 5 best activities in Taupo New Zealand for families with small kids. Or combine it with a nice walk through the native rain forest in Waihora Lagoon in Pureora Forest New Zealand.
Indoor activities with children on a rainy day: tinker with children!