How to make cookies with desiccated coconut? Here I have a quick made and yummy recipe!
Today I looked into my baking shelf and I saw a new package with organic desiccated coconut. I thought this would be a good occasion to bake some awesome cookies!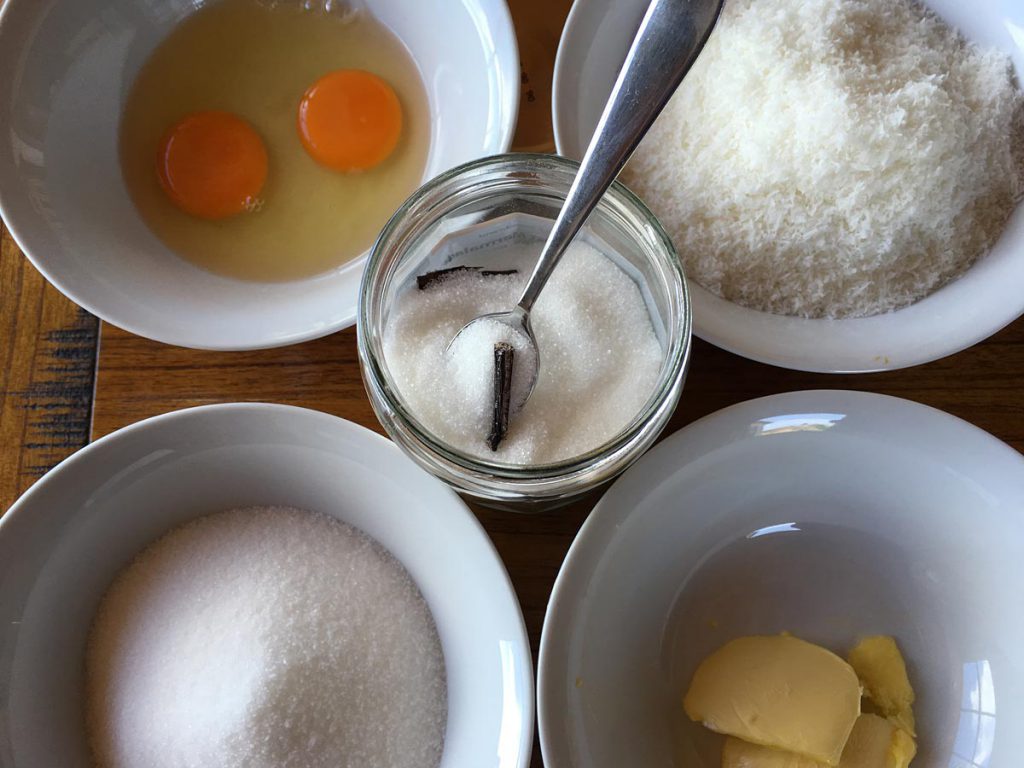 Ingredients
2 tablespoon butter
3 cups (240 g) organic desiccated coconut
2 eggs
1 cup (120 g) sugar
2 teaspoon vanilla sugar
chocolate icing
fleur de sel
Preparation
First, prepare all ingredients. Melt the butter at low level or make it liquid in the microwave, do not overheat! Beat the butter with sugar and put aside.
Beat the eggs, add vanilla sugar and mix together.
Put everything together, mix well and add desiccated coconut. Stir to a smooth dough.
Meanwhile you can preheat the oven at 180°C.
You can take a tablespoon full of the smooth dough and then form it with your hands to a small ball. Put all balls on a baking paper or a cookie sheet.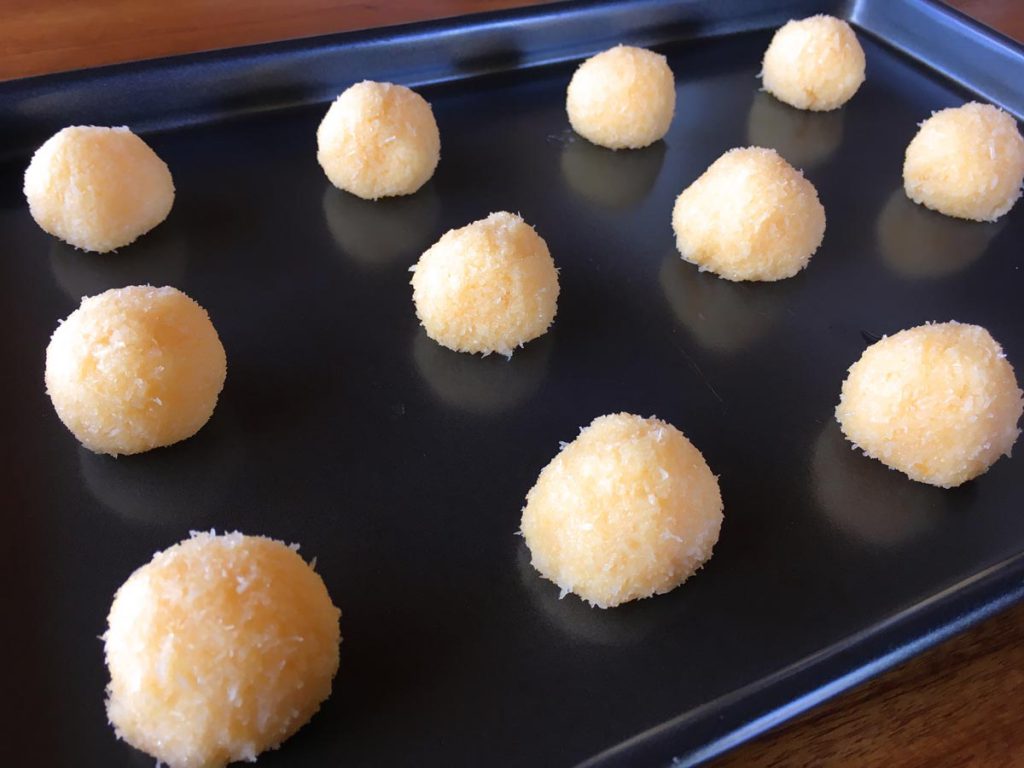 Bake in the middle of the preheated oven at 180°C for about 12-14 minutes until light brown, center is still soft. You have to cool it down for about 5 minutes.
Then take some chocolate icing and mix it with little boiling water. Stir it until it has a slightly liquid consistency. So you can sprinkle it well with a teaspoon on the cookies.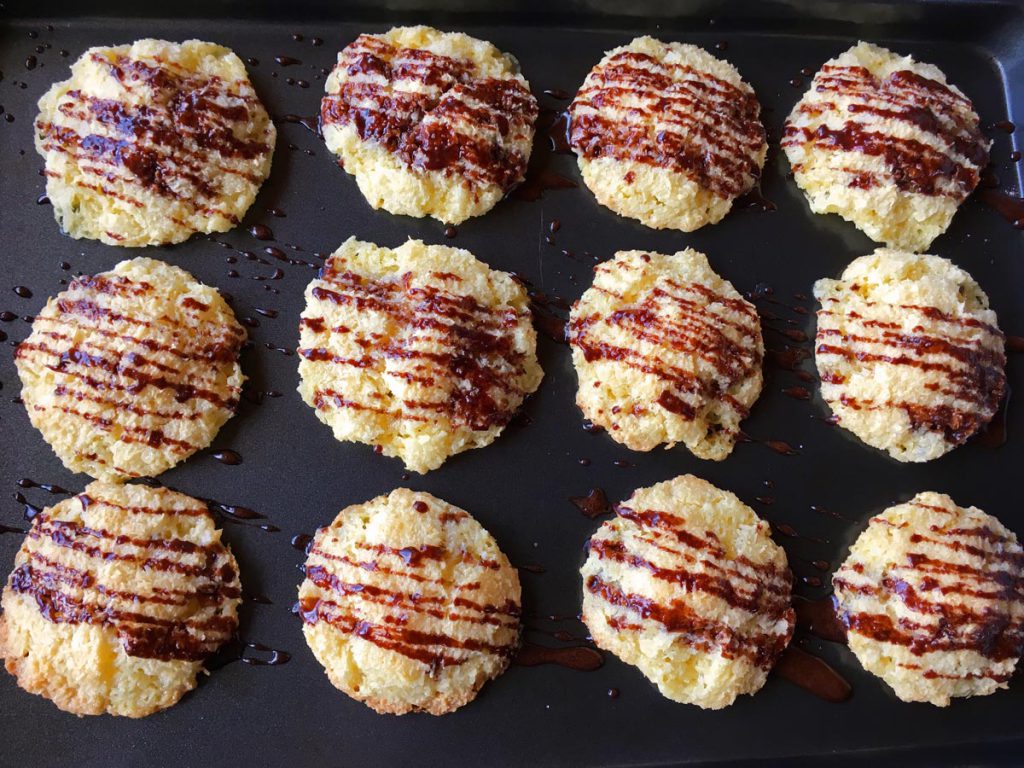 Your imagination knows no boundaries. Decorate the cookies with a nice pattern. They now look like professional cookies and taste great with the chocolate on top. Special taste: sprinkle very little Fleur de Sel on the cookies before baking, this gives a very exciting taste!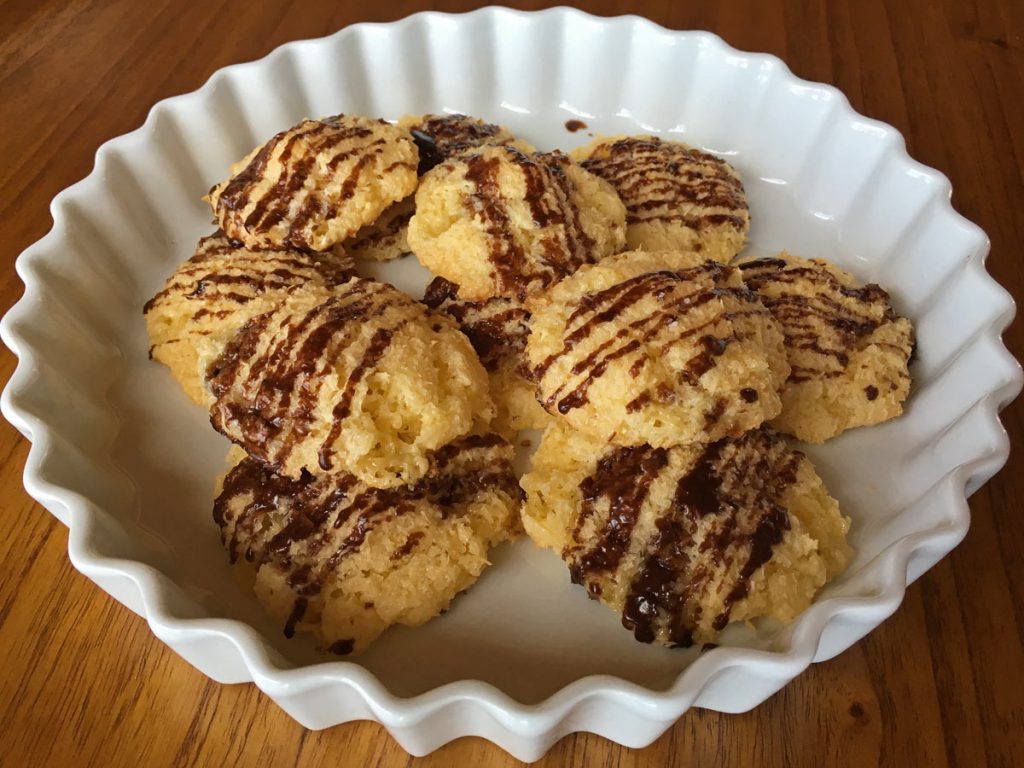 I have other very cool cookies recipes, try the Chocolate Chips Cookies or the Cookies with mini Smarties. All cookies are prepared quickly and are ideal for a surprise visit or for birthday parties. But of course also a good opportunity to organize a baking afternoon with your children. Or in very rainy weather, when the kids do not feel like going outside.