You are looking for a child friendly camping in central Europe? Don't look any further! Because Camping Continental Verbania in Italy is one I can highly recommend.
What they offer
The Camping Continental in Verbania Italy is close to Lago di Lugano and lies directly on the Lago di Mergozzo. There offer pitches, apartments and caravans like bungalows. A huge variety of children's activities, music, fitness courses, animations, bike rentals and tours to book is provided. That's why you and your children never get bored. You can be sure that entertainment is guaranteed so boredom is unknown. On this camping there are enough children to socialize and to play with. The staff is very friendly, accommodating and helpful.
Bungalows
With our four children we stayed in a Maxi Prestige 8.30 with three bedrooms (one double bed with ensuite and four single beds for the kids). It is also equipped with shower/toilet, kitchen, table, sofa, chairs, microwave, fridge and has outside a nice wooden terrace with table and chairs. Parking space beside the cabin is provided so you do not have to search further. Of course the cabin is not very big but has everything you need for a nice holiday. Anyway you and your children will spend most of the time outside.
Kids Playground
There is a huge playground with different slides, climbing options, ropes and tools, everywhere sand for playing with cups, kettles, scoopes and buckets.
Swimming Pool
Just besides the playground is the big swimming pool with a huge bucket, where from time to time they fill it with water and empty it out with a nice spectacle. The swimming pool has nice features like waves and current and is very shallow. Your children will love the different water slides!
Camping Continental Verbania lies directly at the Lago di Mergozzo Italy. You can enjoy the sandy beach and take a swim in the lake. A grassy area also invites to chill out.
Happy Holiday!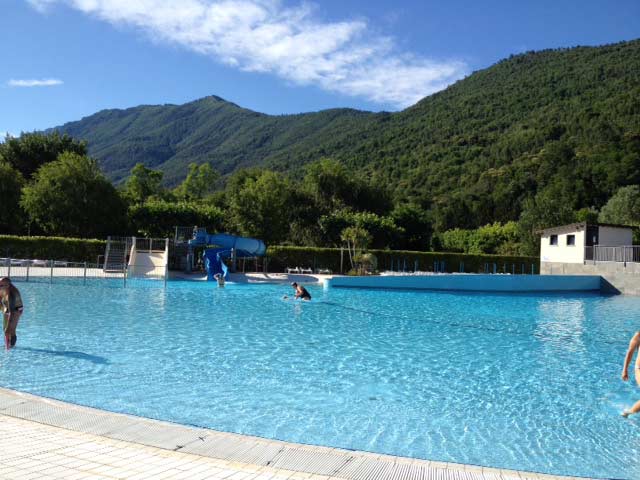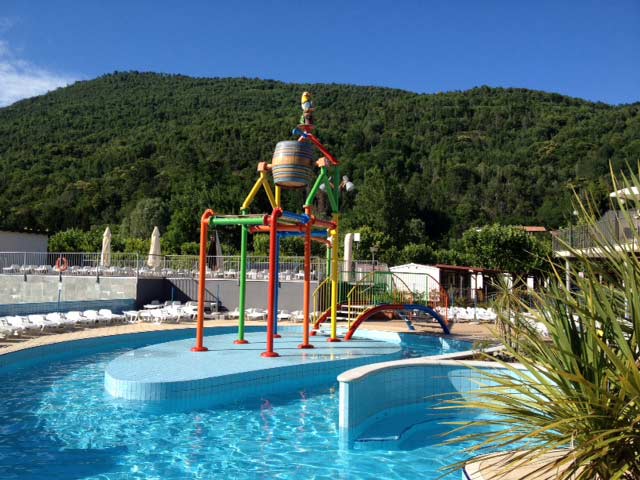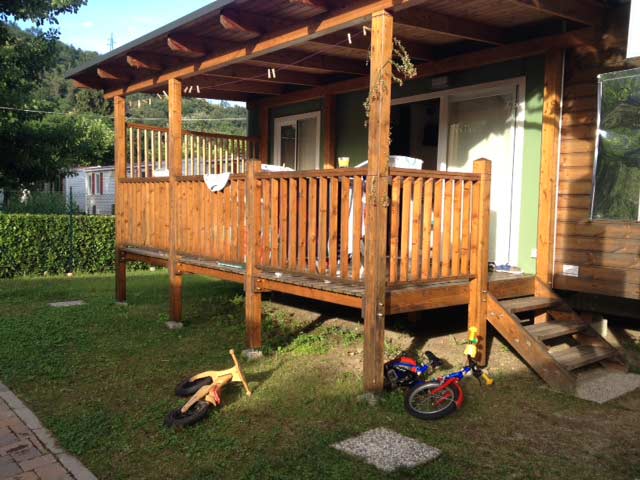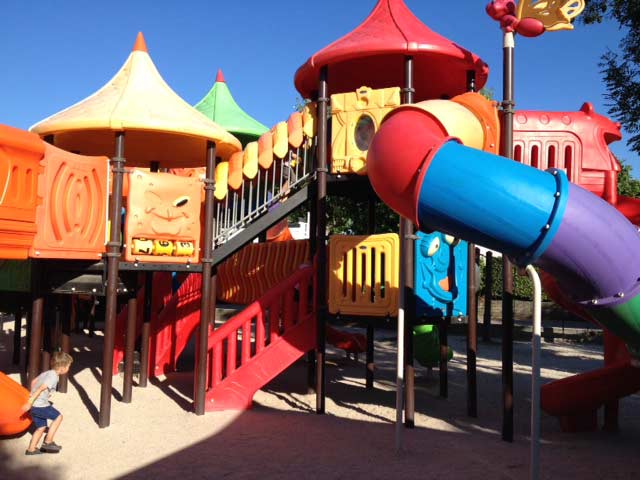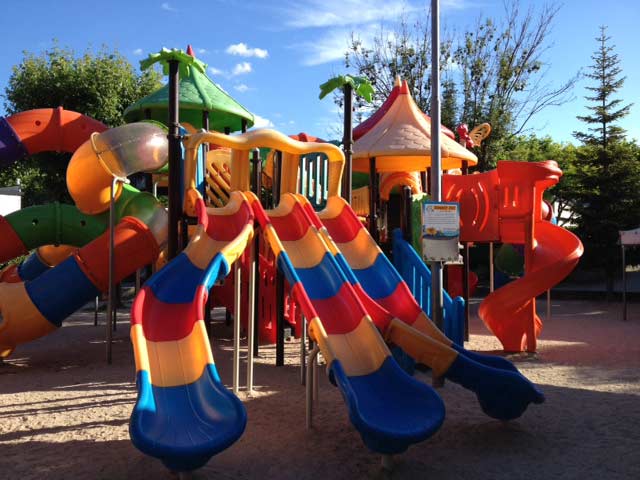 See also 5 best activities in Taupo New Zealand for families with small kids!