List of best playgrounds in Phuket
I can recommend the following playgrounds in Phuket which I think there are great for kids. Take a look and try them, when your kids are happy and don't want to leave, then that's the right place!
1) Rawai Park
Link: https://rawaipark.com/
Description
This is a new and amazing park for kids aged 1-10 years in southern Phuket. It is located in Rawai about 10 minutes drive by car from the Chalong circle. They provide a spacious indoor playground, a covered outdoor playground, a waterpark with slides, safe for kids, a kids club and a family restaurant.
The whole park is beautifully landscaped with gardens, sandbox for the little ones, rope climbing tower, jumpers and comfortable place for the parents. Therefore the park is a must visit family destination.
Water area
The big pool, 40 cm deep, provides water slides and is ideal for kids. If you don't like to join your kids in the pool you have the possibility to sit at the restaurant or use the lounge chairs and tables beside the pool to watch your children.
Indoor Playground
The huge 250 sq.m. room is air-conditioned and offers a variety of play facilities especially for smaller children: a triple slide with landing in balls, many different vehicles to drive around, a large selection of toys, trampoline, books, painting corners and comfortable seating for the parents.
Outdoor Playground
The 250 sq.m. area is covered with a big roof, therefore ideal to protect the kids not only from the sun but also during tropical rainstorms or in the rainy season. Parents can watch their children from the many benches as they jump, run or drive around on the popular vehicles.
Rope Climbing Tower
This climbing tower is designed for the older kids, from 8 years on. It includes a large net about 7 meters high. The older children like these climbing activities very much.
Kids Activities
Every weekend they organize various children activities and games.
Restaurant
The Love Rawai Café Restaurant is ideal to make a break in the children's activities, for a little hunger or thirst or a larger meal. They offer snacks, kids menues, Thai food and European food. We have tested the burger menues with french fries, which tastes great, the kids love it!
From the restaurant you can also watch your kids in the water area, use the free Wi-Fi and enjoy great food.
My recommendations:
– If you do not want to use the kids activities, visit the park from monday to friday, so the park is less crowded and you have more space, and the prices are a bit cheaper.
– Do not go with empty stomach in the park but eat and drink something before the entrance, so you do not have to visit the restaurant immediately and your kids can start the endless game options right away. External water and food must not be taken into the park.
– Please remember to bring socks for the indoor hall, it must not be walked in there with shoes or barefoot.
– Allow at least 3-5 hours for the visit, time flies and the kids love this playground.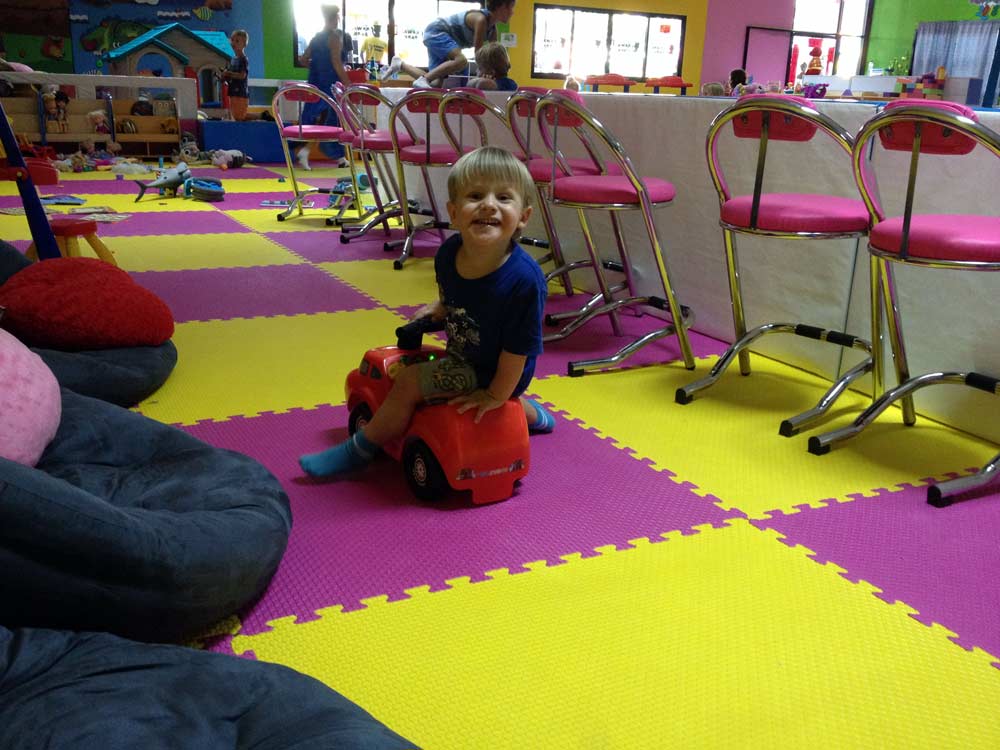 2) Public Playground near Phuket Town

Description
This is a very large and beautiful playground, which is centrally located in the southern part of Phuket town. It is very green, with many trees and therefore very shady. It even has a toilet facility.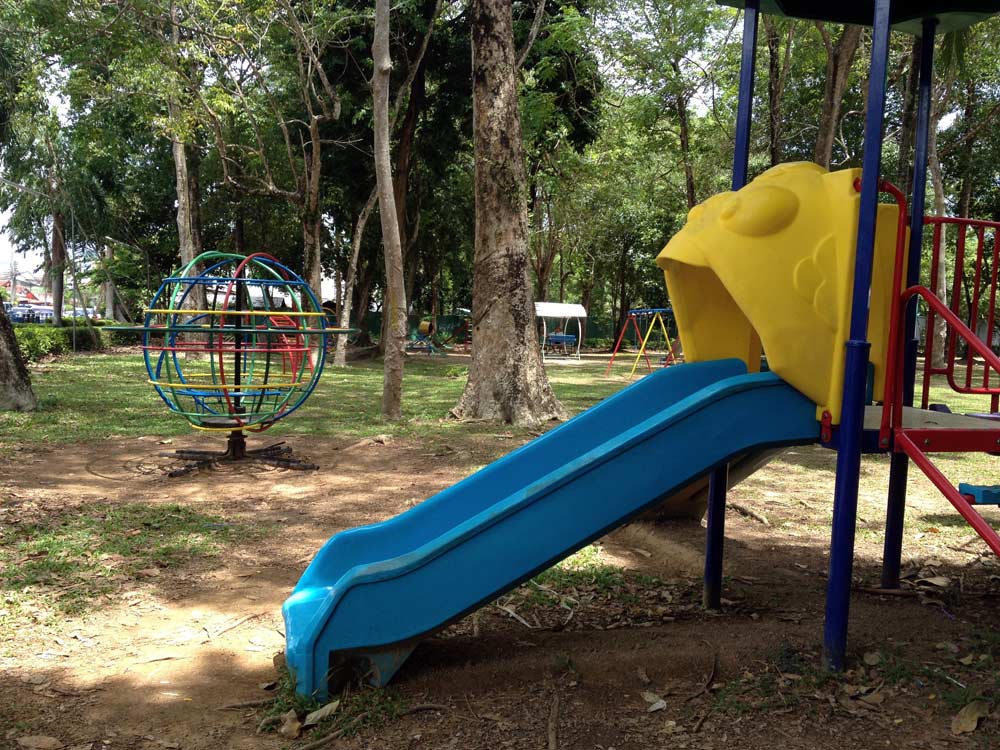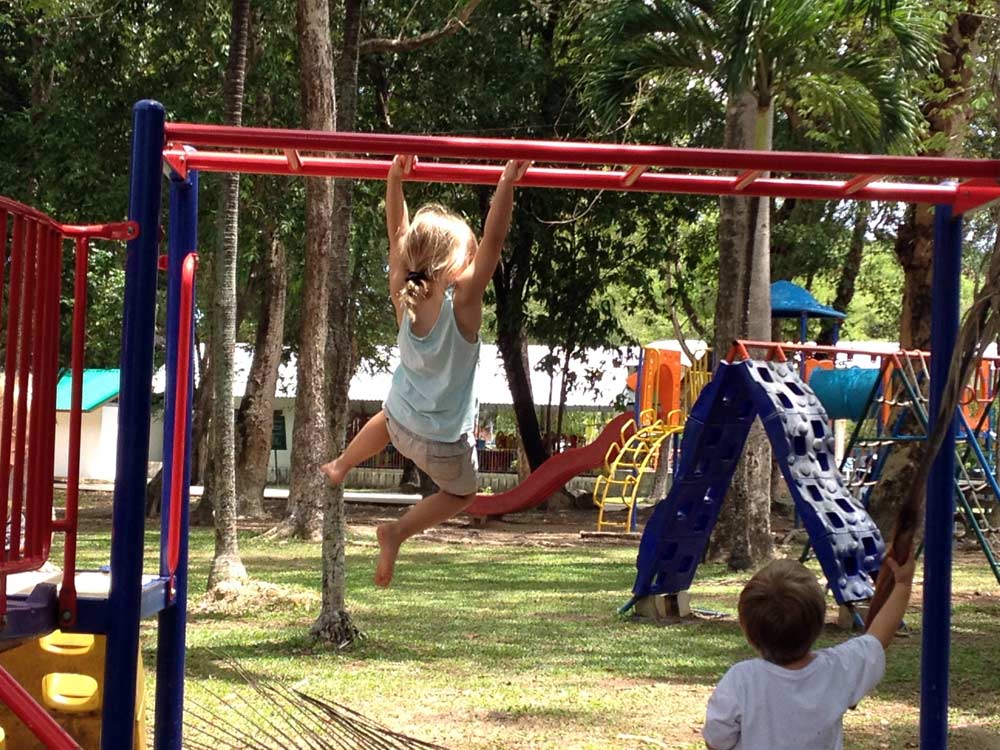 See also my post about 5 best activities in Taupo New Zealand for families with small kids! Or exploring Lake Maraetai in Mangakino New Zealand.